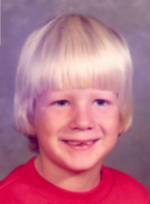 Besides the first three years of his life, which were spent in Wichita, Kansas, and Columbia, Missouri, Matt Fulks spent his childhood in Overland Park, Kansas. At that time, he never dreamed of a career as a writer, broadcaster or editor (nor did his English teachers).
Originally a psychology major (with the idea of becoming a sports psychologist) at Lipscomb University in Nashville, Tennessee, the broadcasting bug bit Matt after his baseball career was cut short by a lack of ability. As a freshman, Matt became a member of the Bison Radio Network, broadcasting Lipscomb baseball games. The next fall that position expanded to include work on the basketball games. Over the course of six years, Matt became the lead announcer for baseball, women's basketball (including a run to the NAIA Division-I national title game), and men's basketball. (But, no, he wasn't in school all six years … not that there's anything wrong with that.)
Late in his sophomore year, WAKM radio in Franklin hired Matt as a disc jockey. Within a few months, he had become the station's sports director, responsible for initiating marketing plans and sales of sports events and broadcasts. The position evolved to include writing ad copy, producing spots, hosting sports programs and call-in shows, and co-hosting the morning drive show. During his junior year, Matt was an intern at WSMV-TV, Nashville's NBC affiliate. Less than two months after that internship expired, the sports director, Rudy Kalis, invited him back to be a weekend sports producer to work with the station's new weekend anchor, writing and editing stories for sportscasts, conducting interviews and assisting with training the interns. Finally, three months after Lipscomb graduated Matt in May 1993, he joined
The Review-Appeal
newspaper as a full-time sports writer. He stayed there 14 months.
(So, in case you are trying to follow along without an abacus or your Captain Crunch Secret Decoder Ring, yes, during a stretch of 1991-1993, Matt worked congruently for the Bison Radio Network, WAKM Radio and WSMV-TV. And, yes, for three months he added
The Review-Appeal
to that list.)
After his first four books were published, sensing a downfall to literacy in America if Matt continued writing books, Addax Publishing Group in Kansas City hired Matt in July 2000 as its managing editor. Go figure. It didn't last. Two years later, Addax downsized and Matt was back on the streets as a writer. (Actually, he compiled
Super Bowl Sunday: The Day America Stops
for CBS Sports during that time.)
As an editor, Matt has worked with several authors including entertainer Kenny Rogers and cookie magnate Wally "Famous" Amos. He is also the personal editor for broadcaster and author Ferdie "The Fight Doctor" Pacheco, including Pacheco's latest book,
Blood In My Coffee
.
Matt has been a regular contributor for
The Kansas City Star
newspaper (where he also spent nearly two years as a part-time copy editor and paginator), the Web site for Metro Sports, a regional all-sports television station based in Kansas City, and for the Kansas City Royals'
Gameday
magazine. During the last several years, he has written for other newspapers and publications including the
Denver Post
, the
Fort Worth Star-Telegram
, the
Newark Star-Ledger
, the
Tennessean
, rivals.com, CBS Sportsline,
USA Today's Sports Weekly
, and
American Basketball Quarterly
. He is the author/co-author of more than 15 books.
Matt Fulks lives in the Kansas City area with his wife Libby and their three children.
Bottom Right Photo by: Chris Vleisides ©Vleisides Photo Studio