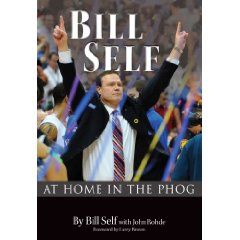 As mentioned on the home page, Matt didn't actually
write Bill Self: At Home In The Phog. It's written by
Self and a wonderful sportswriter named John Rohde.
(Matt edited the book.) It's an outstanding look at Self's
life as well as an intriguing look inside a national
championship program.

You can order the book through Amazon.com.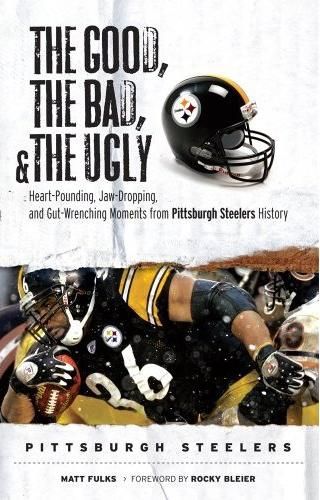 The Good, The Bad & The Ugly: Pittsburgh Steelers is about
the players, games, and moments that have made the Steelers
what it is today. More than a tribute to success, this book offers
the warts-and-all tales from the viewpoint that fans want.

The book is available at bookstores or online at Amazon.com.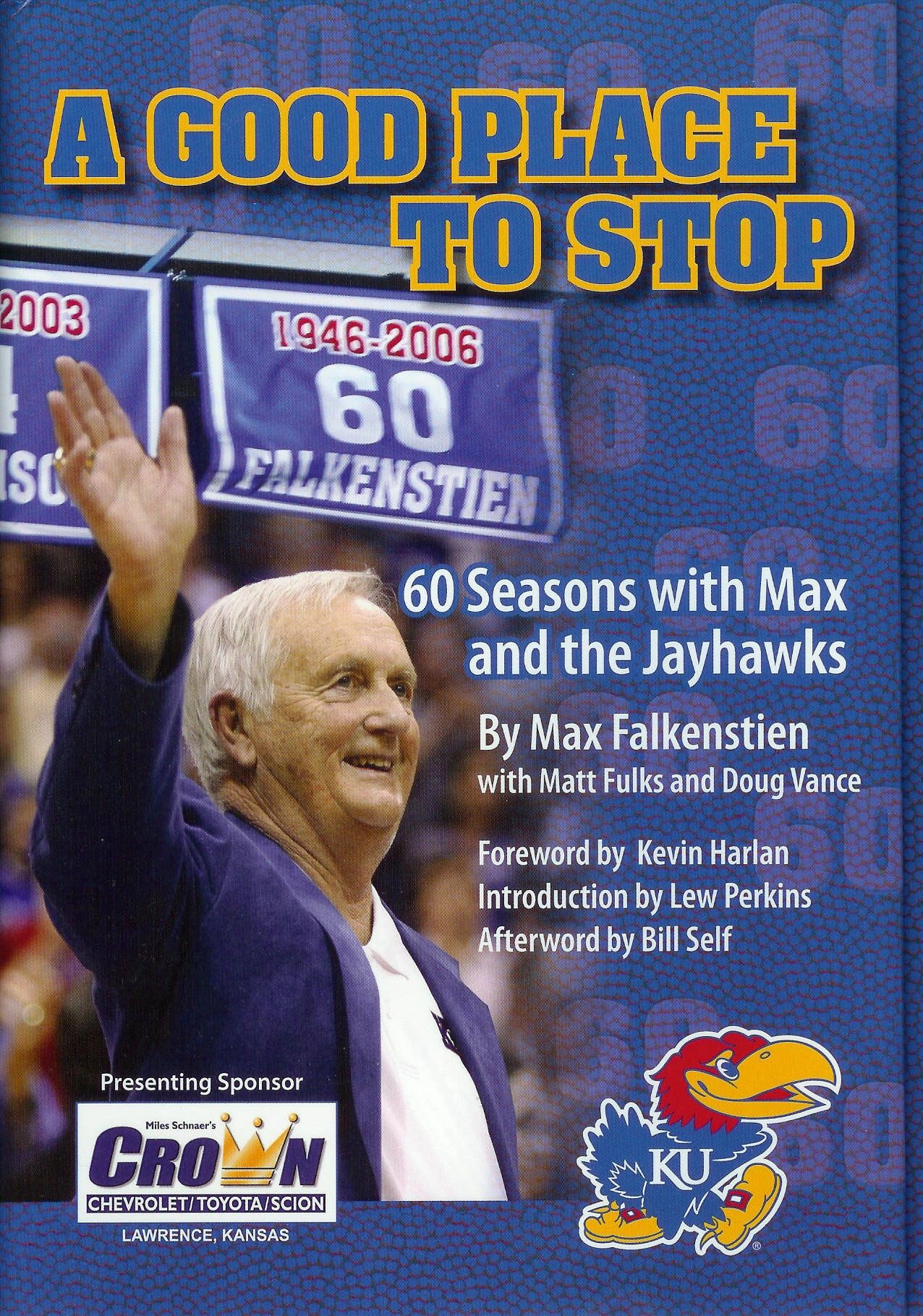 If you've ever wanted to find the perfect gift for all Jayhawk fans,
this is it. If you want to learn great stories about (seemingly)
every significant coach and athlete in KU's rich sports history,
you go to long-time broadcaster Max Falkenstien. A Good Place
To Stop is Max's look at 60 years of working with the Jayhawks.
Besides offering a look at the highs and funny moments around
the program, the book also gets into the turbulent late 1990s,
including Roy Williams' perspective on how he ended up at North
Carolina.

You can find this in bookstores or online at Amazon.com.




More than the Score is a celebration of Kansas City's
sports history and a decade of Metro Sports through
top-10 lists, including greatest Royals and Chiefs,
biggest wins and losses, most inspirational
Kansas City sports moments, biggest sports busts 
and many, many more.

You can pick up More than the Score at Kansas City area 
bookstores, at the Kansas City Store, or online at Amazon.com.






The University of Kansas -- with more compelling coaches,
players, and highlights than any other program -- has a
tradition that dwarfs nearly all others in college
basketball. Echoes of Kansas Basketball brings that
history to life through the accounts of sportswriters
over past decades.

Available at fine bookstores throughout the Midwest and
online at the Kansas City Store or Amazon.com.






Join Royals announcer Denny Matthews and Matt Fulks
as Tales from the Royals Dugout relives the club's
great moments through former players, coaches,
broadcasters and others who have been a part of
the proud tradition.

Available in hardcover or paperback at fine bookstores
throughout the Midwest and online at Amazon.com
(Hardcover or Paperback).






In Good as Gold, the most complete instructional
book designed for players at every level, 8-time
Gold Glove winner Frank White stresses his
fundamental approach to every aspect of baseball --
defense, hitting, base running, throwing and the
mental side.

Available at reputable bookstores or online at
Amazon.com.





Marcus Allen went on an incredible football
journey, taking fans with him every step of the way,
culminating in induction into the Pro Football
Hall of Fame. Complete with rarely seen photos from
his personal collection, along with his candid thoughts
on how he achieved his childhood dream,
Road to Canton captures the exciting tale of Marcus
Allen, the player and the person.

Available at reputable bookstores or online at
Amazon.com.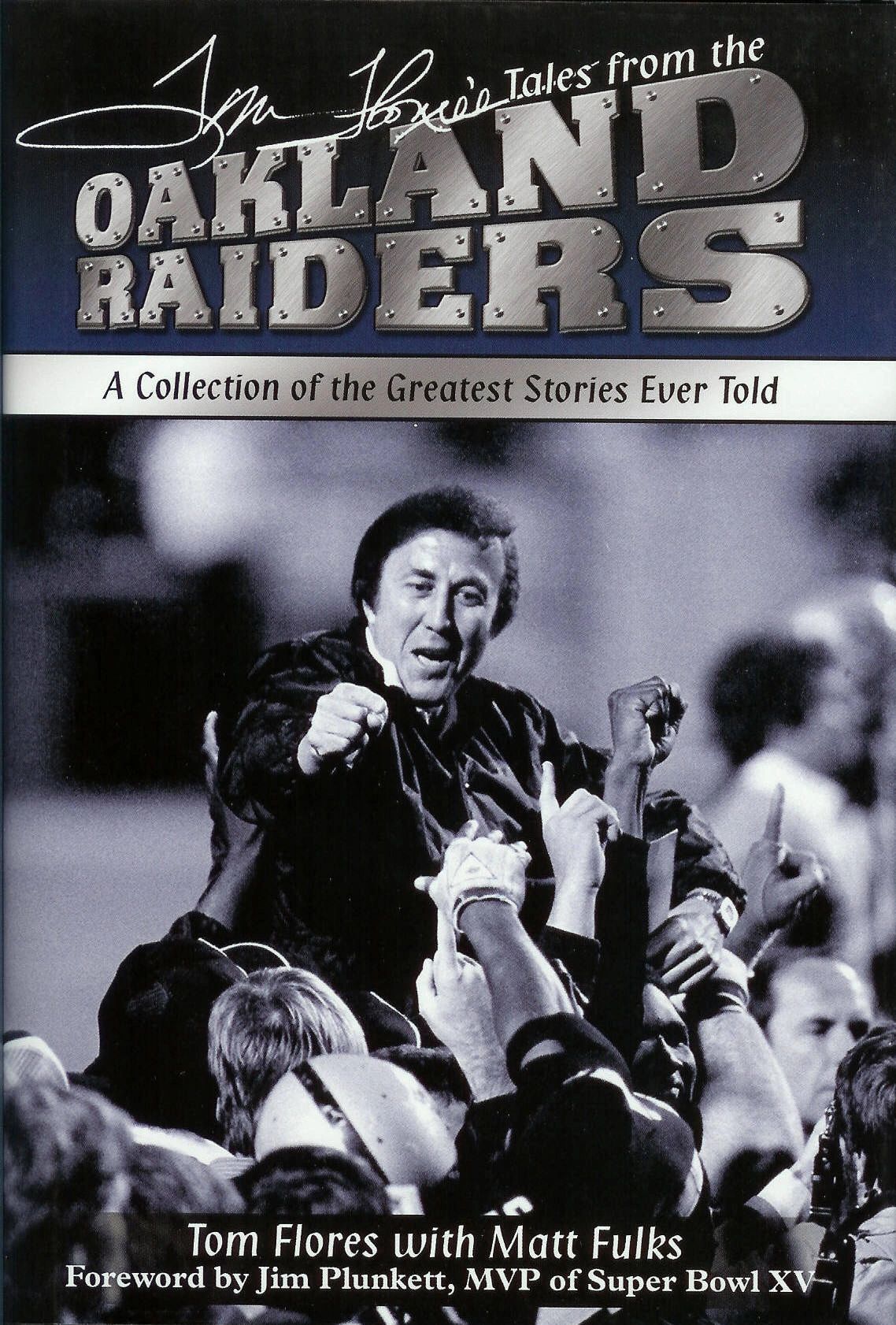 In Tales from the Oakland Raiders, relive the team's
glory days through former player, coach and broadcaster
Tom Flores. Sit back and enjoy never-before-told
anecdotes, including stories about the team's great
rivalries with Kansas City and Denver and the
remarkable players who have helped mold the legend
of the Silver and Black.

Available at fine bookstores or online at Amazon.com.






Super Bowl Sunday: The Day America Stops presents
first-hand accounts from the players, coaches and
journalists who have turned this day into what many
consider the greatest day in sports. Read the stories
of the heroes as well as those who came up short. 
Relive the events that to this day make grown men cry.

Here is a 2008 article mentioning the book in the St.
Petersburg Times.

Available at most bookstores or online at Amazon.com.





CBS Sports Presents: Stories from the Final Four is a
compilation of memories from the most memorable
Final Four games from 1952 through 1999, in the words
of the players and coaches, plus brodcasters and
writers, who helped mold the way we look at college
basketball and the hectic time known as "March Madness."

Available at reputable bookstores or online at Amazon.com.







Pull up a chair as long-time Royals brodcasters Denny
Matthews and Fred White share stories about everything
from the club's beginning to battles in the 1970s with the
Oakland A's and New York Yankees to their relationships
with former managers and players. Get their take on former
owner Ewing Kauffman, as well as Fred's parting comments,
as his tenure as the club's broadcaster came to a close.

Available at bookstores throughout the Midwest or
online at Amazon.com.





The Sportscaster's Dozen is a delightful look behind the
microphone of the legendary broadcasters from the
Atlantic Coast and Southeastern Conferences, including
Otis Boggs of Florida, Jack Cristil of Mississippi State,
Paul Eells of Arkansas, John Forney of Alabama, Bob
Harris at Duke, Kentucky's Cawood Ledford and Georgia's
Larry Munson.

Available at a few bookstores or online at Amazon.com.






Behind the Stats: Tennessee's Coaching Legends
features behind-the-scenes profiles of nine college
and high school coaches from the state of Tennessee.
It includes coaches such as Rick Byrd, Ken Dugan,
Don Meyer, Pat Summitt and Ed Temple.

Good luck finding this at any bookstore, reputable or
otherwise. However, you can order it online at
Amazon.com, or by contacting Matt Fulks.