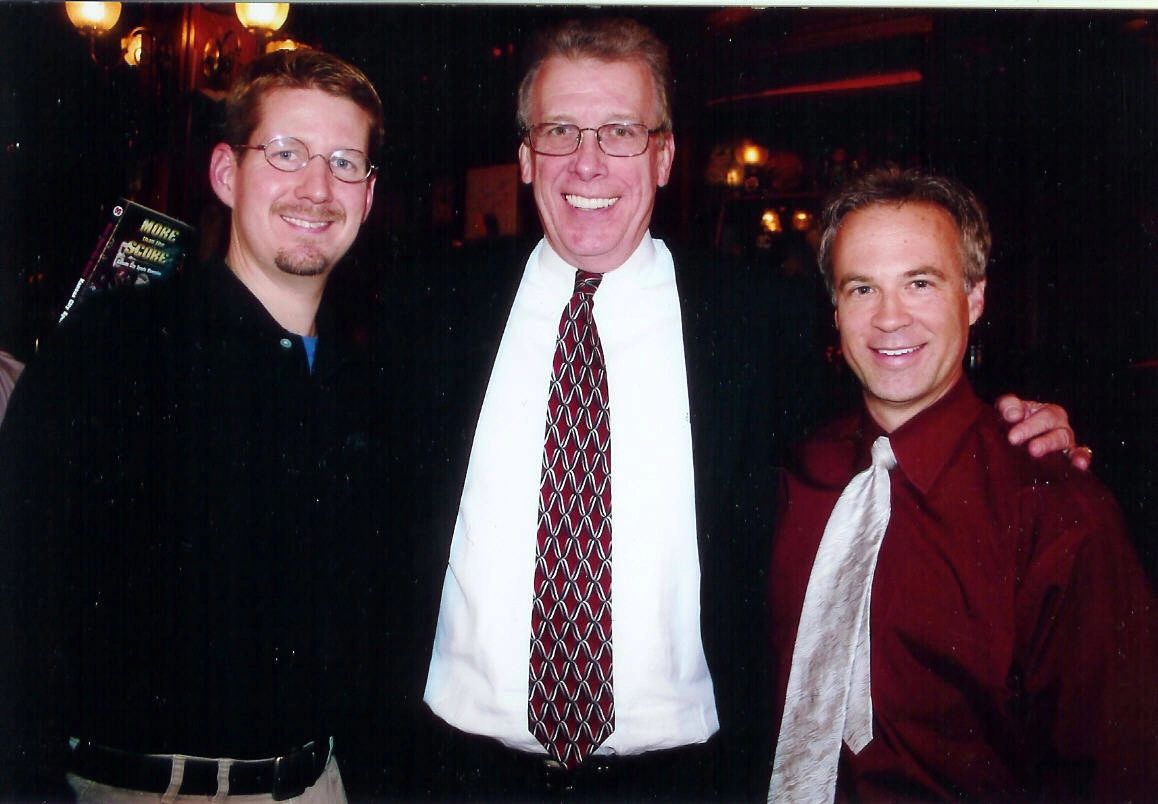 With Jim Chappell (center) and Metro Sports' Dave Stewart during the kick-off signing for "More than the Score" at Chappell's Restaurant in North Kansas City. Chappell's is easily one of the best sports bars/museums in the country.
(Above and below) Signing books with Royals legend Frank White at the
Kansas City Store in Prairie Village.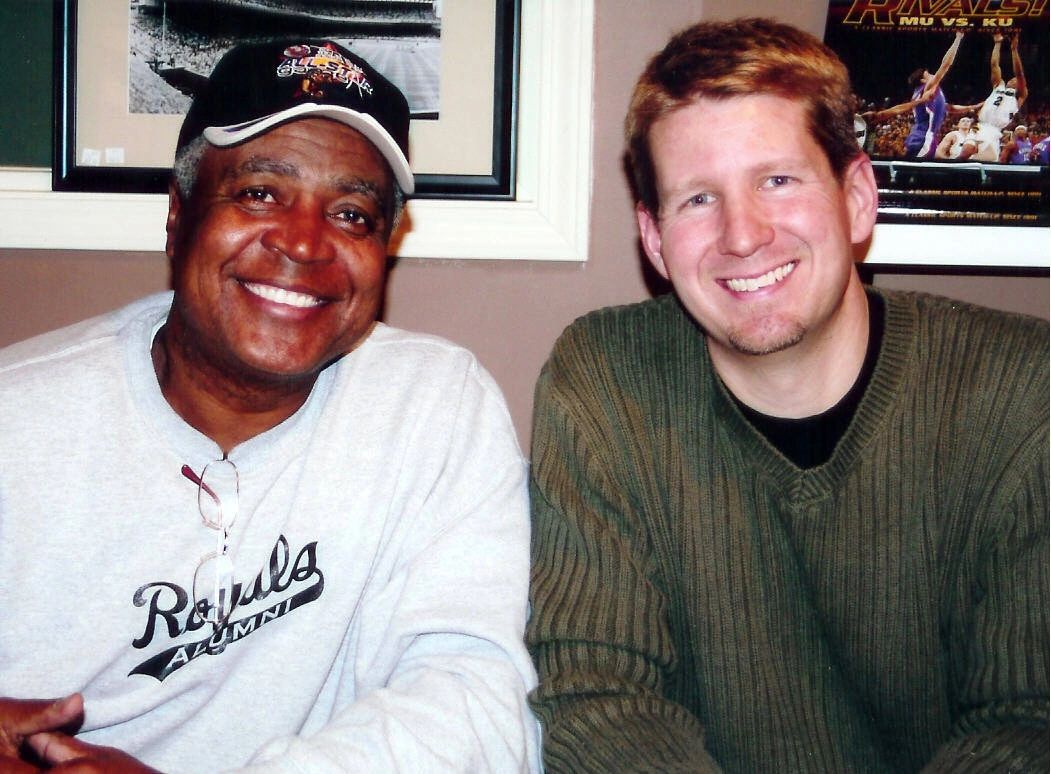 Right after a signing of "Tales from the Raiders Sidelines" with former Raiders coach Tom Flores at Rainy Day Books in Fairway.
One of my greatest thrills as a writer has been getting to know four of my childhood heroes. Royals broadcaster Denny Matthews, seen here at the celebration for his induction into the team's Hall of Fame, is one of them. (He's also been a great hockey instructor.)
Although the photo was rigged, my daughter Helen and I went to downtown Atlanta where the Fox News Channel's Brian Kilmeade was doing his live shots for "Fox & Friends" ... across the street from CNN's headquarters. Helen stole the show.
(Above and below) In Indianapolis, promoting "CBS Sports Presents: Stories from the Final Four," with Jim Nantz. Although I'm biased, since Jim wrote the Foreword for the book, he is truly one of the good guys in this business. Then, I don't have enough positive adjectives to describe former UCLA coaching legend John Wooden, who's featured extensively in the book.